PLACES to visit
There are so many places to visit, so this page will be in eternal development! As a private tour guide in Buenos Aires, I spend many time exploring and checking new places to share with my Customers.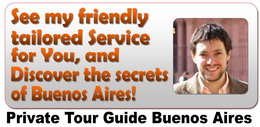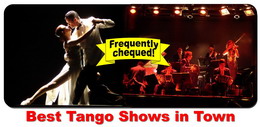 La Boca, Caminito Av de Mayo   Parque Lezama  Tortoni
San Telmo, Flea Market  Las Violetas, Puerto Madero Recoleta Palermo El Tigre Plaza de Mayo Find the best list of Buenos Aires Tango Shows in my other web site, TangoAdvisor 
Back to Buenos Aires (Of course you will wish to came back!)
Home
Share this page with a Friend
Ask for a Personal City Tour 
Next Page 
Customer References
...